When Andy Eastes broke the news to his children that he had sold the company he founded in 2011, his daughter cried.
"She got over it real quick, but I realized that's all she's ever known since she was born — daddy and SkuVault," he said. "I had to explain to her that it was a good thing."
And the recent exit is a good thing for Eastes, his team and, more broadly, the Louisville startup ecosystem. SkuVault, a Louisville-based provider of inventory-management software (IMS) and warehouse-management solutions (WMS), sold to U.K.-based Linnworks for an undisclosed amount in early September.
Eastes, who will be 35 this month, founded the company with Slav Ivanyuk, as a senior attending University of Louisville's Speed School of Engineering. The co-founders did a one-off project building an inventory management system for an e-commerce company, and quickly recognized the opportunity in the market.
SkuVault, which was bootstrapped until 2018, was funded through custom development jobs until the company was self-sustaining.
"We were building websites for people — stuff we did not want to be doing that was not building towards a longer-term vision — but it allowed us to hire our first few people," Eastes recalled.
So when the company did seek outside capital, it already had the market traction investors were looking for and the networks to back it up.
Louisville-based Poplar Ventures invested in SkuVault's $8 million Series A round led by Ballast Point Ventures in 2018. John Willmoth, managing partner of the local firm, was introduced to the company via Endeavor, a network of high-growth entrepreneurs that Eastes and Ivanyuk joined in 2016.
Willmoth became a mentor before he was an investor, which was a luxury getting to know the founders and the business long before they finally decided to go out and fundraise.
"I probably did say to Andy, 'Look, I like your business, you're growing at a nice clip, you've already achieved several million dollars of revenue on the software side. When you get to the point where you guys are thinking about raising capital, I'd like to be part of that conversation,'" Willmoth said. " And that's probably how I pitched it — like when they're ready, just pick up the phone."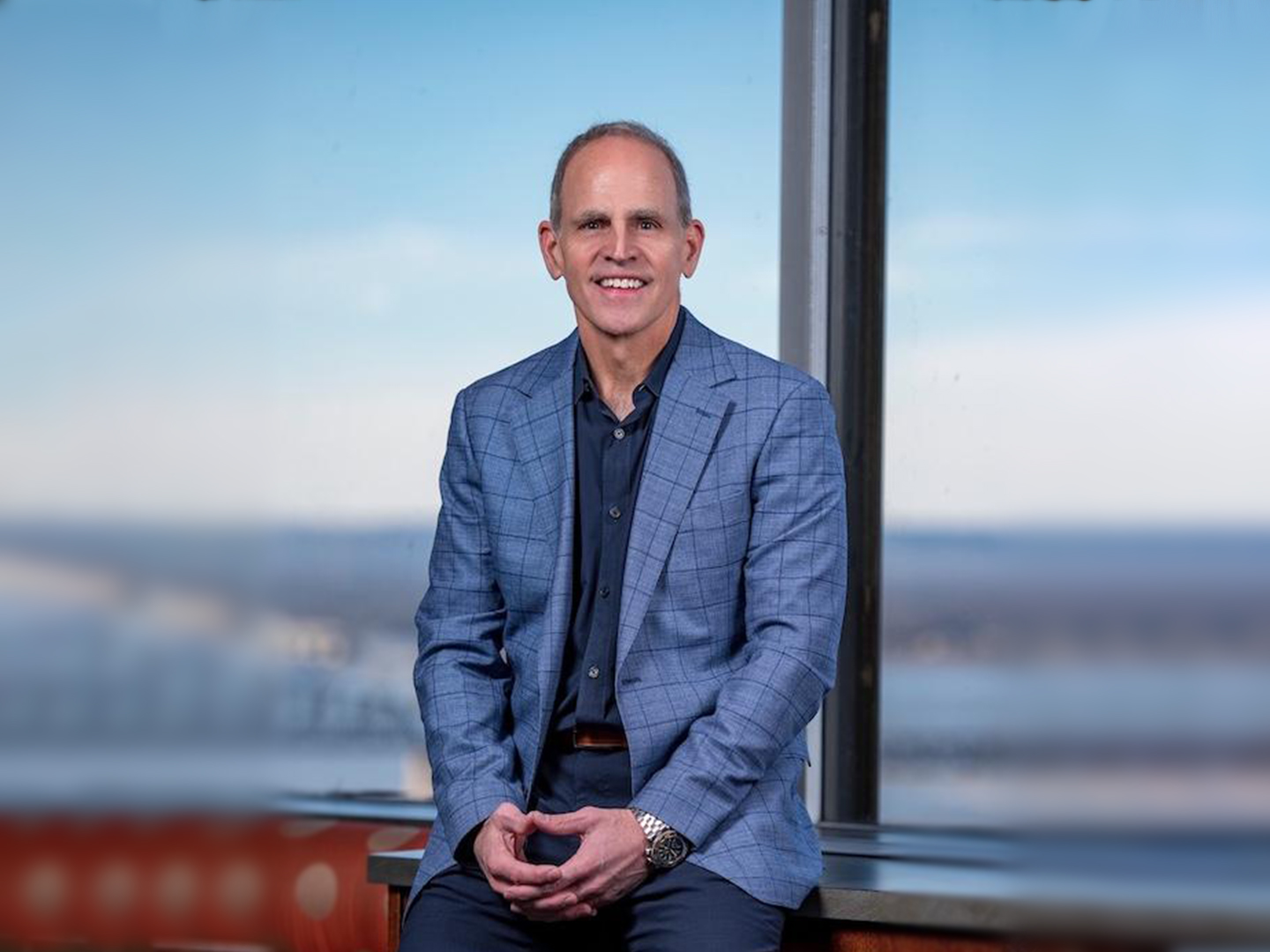 Willmoth was impressed with Eastes' knowledge of the market and the "why" behind the product SkuVault was building. But he could also tell that Eastes had established good relationships within his team.
"That means a lot — I had enough interaction with him to know that he wasn't going to look at me sideways when I would tell him something he didn't like or didn't understand, he would try to understand or absorb it," Willmoth said. "That mentality makes a big difference when you're trying to grow a business because I'm not always right and he's not always right. We have to have the ability to be able to work through those things and be cooperative about how we do it."
Willmoth wasn't the only local mentor that helped SkuVault chart a course to success. It gathered a board of heavy-hitters, such as Matt Thornton, formerly of Thorntons Inc. and founder and principal of Thornton Capital, Nate Morris, founder and CEO of Rubicon, and Len "Nappi" Napolitano, CEO of Capture Higher Ed, all of which are engaged with the Endeavor organization.
Plus, the injection of capital allowed SkuVault to build out its executive team. Today, it has about 100 employees, about half of whom are based in Louisville, where it has a headquarters at 2507 Plantside Drive.
The company, which shifted to 100% recurring revenue, worked head-down for years, Eastes said, focused on becoming the best-in-the-world at inventory management software for e-commerce.
Then that sector exploded during the coronavirus pandemic. Market consolidation was rampant, Eastes said, with larger players buying up smaller players to offer more and better features to their clients.
SkuVault looked to add multiple product offerings within its existing verticals, IMS and WMS, while partnering with other businesses in the supply chain ecosystem to gain leads. But then its partners were getting bought by competitors, and those high-conversion leads started disappearing.
"It started to feel almost like musical chairs where you didn't want to be the last one out," Eastes said. "That was sort of what prompted us to start looking at the market closer and raise our heads up a little."
As companies like Amazon moved to more distributed inventories to offer faster ship times, SkuVault, in turn, looked to offer the software to support the complex challenges that come with those distribution centers.
"It became, 'OK, how do we do that? Do we build it? Do we buy it? Do we join a bigger partner?'" Eastes said. "I think we sort of explored all of those to some degree, but it became a question of what makes the most sense, strategically and very much from a product focus."
That's where Linnworks came in. The company offers e-commerce enablement software and order management systems (OMS), which complements SkuVault's existing offerings.
Together, they look to accelerate growth of omnichannel sellers. Marlin Equity Partners, a global investment firm with over $8.1 billion of capital commitments under management, is the majority shareholder of the combined company.
And today, Eastes is in the midst of integrating the companies, a new challenge he seemed excited to take on.
"I learned a lot in this process recently, and I'm going to learn a lot over the next few years," he said. "Who knows what's next — but ultimately, I want to help other companies get created and grow."