Capital
for Growth.
A Partner
for Success.
"The discipline of continually working with the Ballast Point Ventures team in all our board meetings was like physical therapy for our business…. It made us stronger."
"Ballast Point Ventures showed up. They really care about and want to learn more about our business. They're very smart about our industry as well and have a track record of success."
"Ballast Point Ventures 100% believed in us and in what we are trying to accomplish."
$ Million
Raised Across Four Funds
Ballast Point Ventures is a late venture and early growth equity investor providing expansion capital to established but rapidly growing private companies located primarily in the Southeast and Texas.
We are partners,

not bosses.
We don't buy control of your business or tell you how to run it. We partner with you and decide together how to take your business to the next level.
"You have to be a sponge for this, because Ballast Point Ventures is going to add a layer to you that you didn't even think about."
"They come with a tremendous amount of experience. They're going to make you a better leader."
"They feel like part of our team. They coached me through rough times."
We don't rock the boat—
we stabilize it.
Building deep relationships is the lifeblood of our business. We partner with entrepreneurs who understand the value of raising growth capital from a like-minded partner who has deep experience and an expansive network. We will help you grow your business both smarter and faster.
Our reputation precedes us.
Our partnerships with entrepreneurs define us.





"We wanted access to capital to do things faster and grow the business. And we were afraid of the horror stories we'd heard—of founders getting ousted by venture capital investors. But BPV 100% believed in us and in what we are trying to accomplish. It's a longstanding relationship—all discussion, all dialogue—where they are true investors that are letting us run our business."
 Jorge Brea, Symphonic

"The value is the access to them. It's not that you sign up with a partner and then get pushed down to somebody else. They've been on with us at midnight working on stuff and getting things done. They guided us through all the steps to scale, to get to the next phase of the business. They put in the time."
 Stephen Faust, Dash Solutions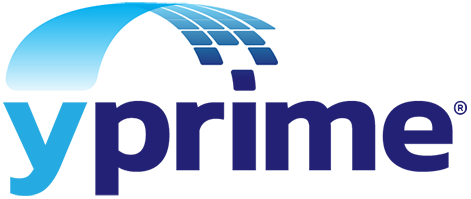 "For any entrepreneur raising money, it is the most important decision you're going to make in your lifetime, in your career. Choose the wrong financial sponsor, and you're gonna get diminished and pushed out. With BPV you feel like part of the BPV family. So we've modeled YPrime to be like that. Working with the Ballast Point Ventures team in all our board meetings was like physical therapy for our business. It made us stronger. They told me, 'We invested in your company—because we believe in you.'"
 Shawn Blackburn, YPrime
"Trust is one thing—faith is another. BPV instills faith and confidence in the CEOs they work with in a way that establishes a great foundation for tackling the inevitable string of challenges the business will face. They conveyed confidence in me from day one, and that allowed me to persevere. They also conveyed faith in my management team, and that set the stage for them to perform to their full potential."
 Dan Snyder, MolecularMD

"BPV is not going to do a bait-and-switch. What you see is what you get. What you talk about up front is what you experience when the investment is made. And that was not what I expected coming into the venture capital world. I thought it was going to be like entering a marriage and all of a sudden on the other side they'd start telling me how to live my life. But that wasn't the case at all. What we discussed at the beginning was what I got in the end. That's big."
 Trey Gibson, Spotio
years of collective partner experience
We focus our investments in three key industry sectors.