Most popular posts
Other sites we recommend
Tampa cyber company taps Amazon exec for C-suite after $9M raise
February 23, 2023
By:  Lauren Coffey – TBBJ & Inno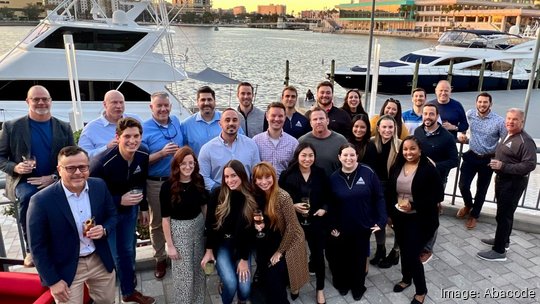 A Tampa cybersecurity company has bulked up its C-suite after closing $9 million last year.
Abacode, a cybersecurity and compliance firm, has hired Anil Markose as its chief strategy officer. Markose is a former executive at Amazon Web Services, where he served as global head of AWS' security compliance.
"[Markose's] global visibility, knowledge and experience will bring additional strength to our fast-growing team," said Michael Ferris, Abacode CEO, in a statement. "Having 'sat in the seat' as a cybersecurity compliance leader, he has a firsthand perspective of our clients' pain points. Anil joining our team is not only going to be an internal win but an even greater win for Abacode clients and partners."
The hiring follows a $9 million raise for the company, according to Ferris, which he said was a mix of debt and equity.
The company's previous funding was a $4.9 million Series A raise in January 2022, led by Ballast Point Ventures. Sean Barkman, Ballast Point's partner, was listed as a "director" for Abacode in the latest SEC filing.
"The Abacode team has made great progress growing its customer base, service offering, and organization during the company's short history," Barkman said in a previous statement.
The funding and hire is the latest win for a slew of Tampa Bay cybersecurity companies. In February alone, Boston-based Rapid7 and Virginia-based Ridgeline International offices in Tampa, and local cyber company Deepwatch closed a $180 million round.