Most popular posts
Other sites we recommend
Andy Eastes, CEO of SkuVault, says opportunity doesn't wait
July 29, 2020
By:  Haley Cawthon
Source:  Louisville Business First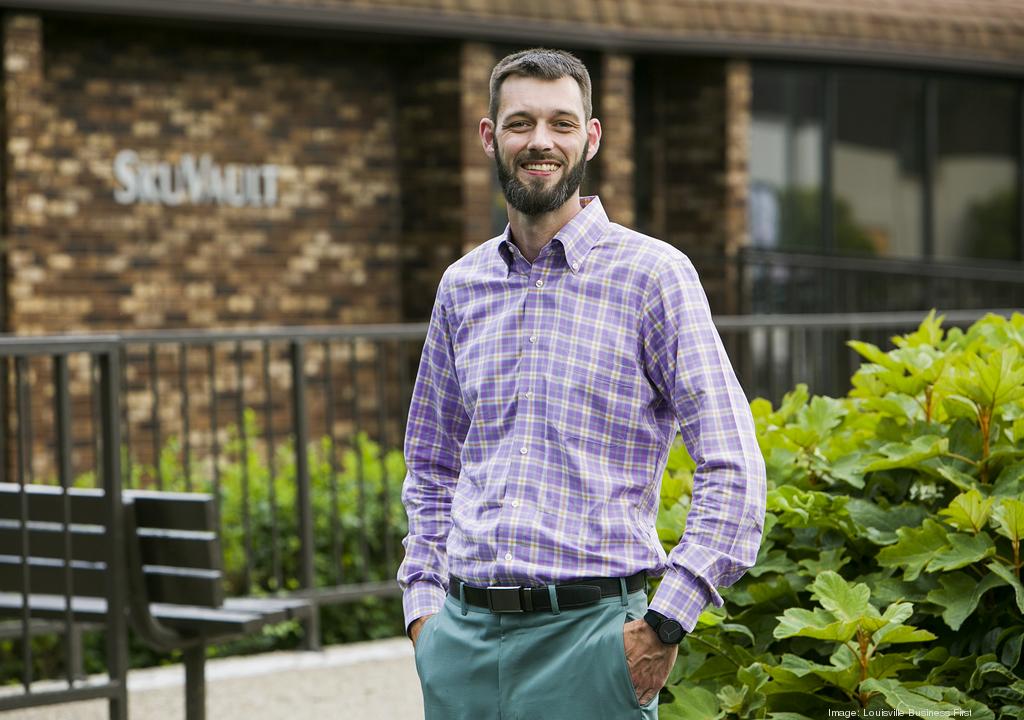 Andy Eastes, co-founder and CEO of SkuVault, poses for a portrait                                                                      at the company's East Louisville office.
Some people in the startup world call it the hustle. Others call it the grind.
No matter what you call it, Andy Eastes has been doing it since middle school.
Like many kids his age, Eastes started mowing lawns to make a few extra bucks. But what he really loved was selling odds and ends on e-Bay.
"I'd look at estate sales, yard sales, police auctions, my friends' parents' garages, attics and basements — whatever random things I could find," he said.
Eastes was usually working a part-time job, too. At 14, he got his first job as a busboy for Mazzoni's Oyster Café (where Queen of Sheba is now) on Taylorsville Road — being so young that he had to get his parents to sign a paper for him.
That unwavering work ethic stuck with Eastes, which ultimately led him to bootstrap his own business venture while still in college. Years later, that business, SkuVault, has become one of Louisville's fastest-growing companies with nearly $6 million in revenue in 2018.
Eastes went to the University of Louisville's Speed School for industrial engineering, a major he thought he'd be interested in because it combined business and engineering.
"I was not as math and science-y as I thought I was — it was a different level of math I guess — but I did it," he said.
Well, he almost did it. Halfway through his senior year, Eastes dropped out. But we're getting ahead of ourselves.
Taking inventory
During his time at the Speed School, Eastes said he interned at a copper bar fabrication plant in rural Kentucky.
"That was my first understanding of these large companies that were paying millions of dollars for software systems that didn't work for them," he said. "They were using some big Oracle-based system and their salespeople put orders in it, but they had built a patchwork of other systems in Microsoft Access to run their day-to-day operations."
As a solution to the that issue, Eastes built his first inventory system at age 21.
"As it turns out, they were late on all of their orders because they didn't track their inventory, so they didn't know what to buy and didn't have the metal they needed when it came time to build the orders," Eastes said. "Pretty simple problem, really, just track what you have and you can order more."
In 2010, Eastes's junior year of college, one of his friends asked him to help find an inventory-management system for their growing e-commerce business. He searched for a solution for two or three months but couldn't find one.
So he built one, in partnership with Slav Ivanyuk. They didn't know it at the time, but they ended up building the first version of SkuVault in a year and a half and ended up selling it to another company in Ontario, California.
"We thought, 'Hey, why did we have to build this? There must be a hole in the market,'" Eastes said.
Eastes and Ivanyuk created a web-based version of their platform and launched it in late 2012, founding SkuVault in the process.
All the while, Eastes was still trying to finish school. He said he realized he needed to 100% commit to school or his business and ultimately decided to drop out.
"My thought process was, 'I can always go back to school, but this opportunity is now; it probably won't be here in a year,'" he said.
To fund the business, the duo did small, one-off development projects and Eastes ended up with a bunch of credit card debt. It was hard, but necessary, to build the system when it needed to be built — meaning, before someone else recognized the opportunity.