Most popular posts
Other sites we recommend
Charleston tech firm swells its inventory, moves to King Street, and doubles its workforce
June 4, 2019
Source:  The Post and Courier
By:  Mary Katherine Wildeman
A communications technology firm has tripled its office space in Charleston on the heels of a first fund-raising round and a growth spurt.
Avoxi's CEO said it grew out of an office overlooking the Cooper River and plans to expand its team. The move comes as the company has put its focus on building its inventory.
Avoxi provides an alternative to pricey land lines by selling subscriptions to so-called virtual numbers that enable businesses and customers worldwide to communicate relatively cheaply via the internet. They also sell cloud software that helps companies manage their call centers.
These phone lines appeal to businesses looking to expand their reach overseas. Many companies sell the numbers, which don't require a traditional telephone with a dial pad and receiver.
A bigger inventory of those phone numbers up for sale on the Avoxi website has helped to spur growth.
Avoxi has set up in a new office on upper King Street, sharing a parking lot with The Daily coffee shop and Atlatl, another local tech firm. The move from its former offices triples the company's space.
The Atlanta-based company says it has built the world's largest coverage area, now selling phone numbers in 160 countries, up from 20 in January 2018. The numbers are now available to buy from Japan to Pakistan to Kenya. Companies that want to expand overseas can buy phone numbers through Avoxi with an area code familiar to locals, improving the chances they will be able to reach customers.
"For our clients, this gives them the ability to reach those markets instantly," David Wise, Avoxi's CEO, said.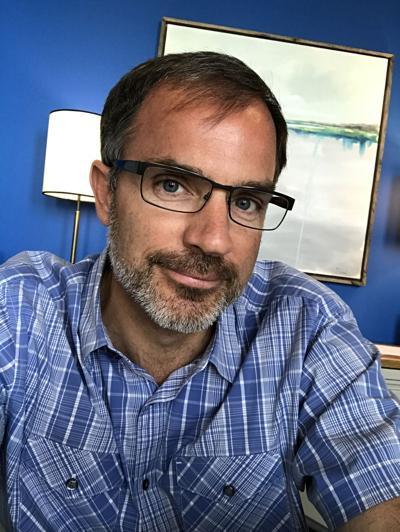 David Wise is CEO of Avoxi, an Atlanta-based company with a growing presence in Charleston. 
Building the company's footprint and inventory has had the intended effect, Wise said. In the last six months, he said the company has grown its customer base by 50 percent.
The company was founded in Georgia and expanded to Charleston in 2015. Wise, who is from Mount Pleasant, splits his time between Atlanta, where Avoxi employs about 50 workers, and the Lowcountry.
He plans to hire 10 more employees at the Charleston outpost, bringing the total by the end of the year to roughly 30 employees in the area. The company employed fewer than 10 people in Charleston in 2016.
A transformation for the company came in 2015 when it decided to make a move to Charleston, Wise said. Back then, Avoxi was still selling software it didn't make itself. When the Charleston office opened, Wise said the company resolved to create its own products. The firm has developed software that helps to manage call centers, also sold on a subscription basis.
Founded in 2001, the company waited nearly 20 years to take any startup funding. In December, the firm announced it had secured $10 million from Florida-based Ballast Point Ventures, which has invested in close to two dozen tech companies in the Southeast and Texas, according to its website.
Wise called the funding "go-go money." The company is spending it on expanding its inventory and customer base. It's a notable sum for the Charleston area, where venture capital for tech firms is in short supply.
Avoxi's rates range from about $4.50 to $71 per month.