Most popular posts
Other sites we recommend
Category Archives: Technology
January 14, 2020
Source:  SPOTIO
January 9, 2020 – SPOTIO, a Dallas-based software company providing cloud-based sales acceleration and performance management solutions for field sales personnel, is pleased to announce a $4.5 million Series A investment from Ballast Point Ventures. The platform's robust, mobile-first feature set enables sales teams to manage sales territories, execute face-to-face meetings, and optimize the sales pipeline and performance across the outside sales organization. SPOTIO will use the investment to accelerate development of its technology pipeline, add to its sales team, and intensify its marketing efforts. 
"Built with the field sales representative and manager in mind, SPOTIO's platform delivers a comprehensive mobile solution tailored towards providing actionable leads for outside sales reps in the field and unparalleled insight for managers back at the office. We provide both business-to-business outside sales personnel and residential sales teams the tools they need to execute and manage their outside sales activities," said SPOTIO Founder and Chief Executive Officer, Trey Gibson.

"We are excited to bring an institutional investor into our company and are eager to get to work with Ballast Point Ventures. We look forward to this next leg of the journey and to continue to deliver a comprehensive solution to our many customers."

"As BPV has gotten to know Trey over the last couple of years, we have been very impressed with the growth and success SPOTIO has been able to achieve with minimal outside investment. Given our focus on partnering with rapidly growing private companies with great management teams in the Southeast and Texas, SPOTIO is a great fit for us," said Ballast Point Ventures' Sean Barkman, who will join the SPOTIO Board of Directors.

"We are excited to partner with the entire SPOTIO team to drive continued growth and solidify the platform's position as the leading outside sales enablement software."

"We are excited to have another investment in the Dallas area," continued Robert Faber, who will serve as a Board Observer at SPOTIO. "Trey is exactly the kind of entrepreneur that we want to work with, and we are excited about partnering with him after building a relationship with him for the last several years."
About SPOTIO
SPOTIO is a mobile-first solution for outside sales teams to eliminate guesswork, and focus on the highest impact activity. The platform provides managers with real-time visibility into their team's activities for improved sales development. Sales reps receive access to the mobile application with targeted prospect data, historical knowledge of each account, and document management functionality. Thousands of customers rely on SPOTIO to accelerate growth with their sales teams. SPOTIO is a privately held company based in Dallas, Texas.
For additional information, visit www.spotio.com.
About Ballast Point Ventures
Ballast Point Ventures, headquartered in Tampa, Florida, is a later-stage venture capital and growth equity fund founded in 2002 to provide expansion capital for rapidly growing, privately owned companies, with a particular emphasis on companies located in Florida, the Southeast and Texas. The BPV partners have more than 80 years of combined experience investing in and building high-growth companies in several industries, including software, technology-enabled business services, and healthcare. Ballast Point Ventures has $360 million under management across three Funds and seeks to make initial equity investments ranging in size from $4 million to $10 million.
For additional information, visit www.ballastpointventures.com.
Source:  Newswire.com
TAMPA, Fla., January 9, 2020 – Abacode, Inc., a Cybersecurity and Compliance services firm based in Tampa, FL, is excited to announce a $4.85 million Series A growth equity investment led by Ballast Point Ventures. Abacode will leverage the investment to scale its sales, security operations center and project execution teams, broaden its marketing efforts, and further enhance its technology-enabled service offering.
Abacode, a Managed Security Services Provider ("MSSP"), is a five-year-old company that is transforming the way businesses implement cybersecurity and compliance programs throughout the U.S. and abroad. Abacode has specific expertise in proactively monitoring, detecting, and responding to cyber threats in real-time through the Company's 24/7 Security Operations Center. Abacode also provides a suite of Governance, Risk, and Compliance ("GRC") Readiness services helping companies prepare for third-party audits and certifications. Among its many other professional services, the Company has a premier vulnerability assessment package along with digital forensic teams to assist companies in case of a suspected incident or breach. Abacode works with organizations ranging in size from mid-market businesses to publicly traded global enterprises.
CEO and Co-Founder Mike Ferris commented, "We are extremely excited to partner with Ballast Point Ventures as we continue our focus on building a world-class MSSP and invest heavily in scaling our service offerings. BPV was the right partner at the right time. Our visions are perfectly aligned in order to add unique value to our clients and partners alike." 
Current and emerging compliance mandates are forcing companies to take a different approach to how they manage internal data risk and cybersecurity needs going forward. This reality, combined with the flood of new technology products in the marketplace, has added additional complexity and confusion and is one of the primary reasons organizations are working with Abacode. "It's very fulfilling to see so many market-leading companies reach out to us to help them consolidate their cybersecurity programs under one roof. Cybersecurity and compliance isn't just a component of what we do, it's our sole focus. We not only help drive enterprise strategy but also deliver and implement the most appropriate services and solutions. This is very unique in the market and the real value is providing client leadership a way to finally make holistic business-driven decisions instead of tactical product-driven decisions," said Ferris.
"The Abacode team has made great progress growing its customer base, service offering, and organization during the Company's short history," said Ballast Point Ventures' Sean Barkman, who will join the Abacode Board of Directors. "This is an exciting opportunity for BPV to partner with an impressive management team we have known for a few years now who are building a leading compliance-oriented cybersecurity business in a dynamic industry segment," Sean also commented.
About Abacode
Abacode is a Managed Security Services Provider (MSSP). The Company addresses client risk from a business strategy first and cyber technologies second (product agnostic) standpoint. This methodology ensures that technical and non-technical leadership teams are able to make unbiased business decisions that positively impact the entire organization. Abacode has become one of the fastest-growing MSSPs by empowering companies to have a Cyber Capability Maturity Model (CCMM) and consolidate all cybersecurity & compliance initiatives under one roof. Abacode has offices in the Americas and Europe. Learn more at https://abacode.com, https://www.linkedin.com/company/abacode-llc or insight@abacode.com.
About Ballast Point Ventures
Ballast Point Ventures, headquartered in Tampa, Florida, is a later-stage venture capital and growth equity fund founded in 2002 to provide expansion capital for rapidly growing, privately-owned companies, with a particular emphasis on companies located in Florida, the Southeast and Texas. The BPV partners have more than 80 years of combined experience investing in and building high-growth companies in several industries, including software, technology-enabled business services, and healthcare. Ballast Point Ventures has $360 million under management across three Funds and seeks to make initial equity investments ranging in size from $4 million to $10 million. For additional information, visit www.ballastpointventures.com.
December 6, 2019
Source:  Comparably
Florida has hundreds of miles of beaches on both the Atlantic Ocean and the Gulf of Mexico. It has the Everglades. It has Walt Disney World and all of that theme park's offshoots, as well as competing parks from Universal and Sea World. And, in case we forget, it has oranges.
These eight tech companies in the Sunshine State have been making waves with their products and practices, and most are currently hiring! If you've ever thought about relocating to Florida, getting the lowdown on these companies is a good place to start!
Cloud Computing|SaaS|Cloud Management
Location: Orlando, FL
PowerDMS provides a cloud-based solution that helps organizations reduce risk and liability with a comprehensive compliance and content management solution. It provides the practical tools necessary to organize and manage crucial documents and industry standards, maintaining compliance for organizations.
November 21, 2019
Source:  Tampa Magazine
By:  McKenna Kelley
Tampa's Symphonic Distribution helps the songs you love get from the recording studio to streaming platforms around the globe
You've probably listened to music on a streaming service like Spotify, Apple Music, Pandora or Amazon at some point recently (and considering the Recording Industry Association of America reports that streaming accounted for 80% of the music industry's revenue in the first half of this year, that is a strong probably). But have you ever wondered how the music ended up on that service in the first place?
For a growing number of musicians, the answer is the Tampa company Symphonic Distribution. Founded by CEO Jorge Brea in 2006, Symphonic helps independent artists and record labels get their music on streaming platforms and into the ears of listeners around the world. Musicians upload their audio files, artwork and metadata once to Symphonic's system, and Symphonic distributes those files according to each streaming platform's specifications. Royalties are also collected and distributed in one place, saving artists time and energy across the board.
"For the artist, that means they can just focus on their art form," instead of the business side of music, Brea says. For consumers, a simpler method of distribution means more music is available to discover than ever before. "[Listeners'] tastes will evolve and become much more advanced because there's much more new music from different regions that's easily getting on these platforms," Brea adds.
Brea was born in the Dominican Republic, and his family moved to Tampa when he was 7. Drawing on his Latin American roots, plus his background as a DJ and producer, Symphonic first focused on distributing electronic and Latin artists. A number of them have become global superstars; Symphonic distributed some of the early works of Daddy Yankee (who has more than 43 million monthly listeners on Spotify), Ozuna (more than 30 million, and one of the industry's fastest-rising Latin stars) and J Balvin, Spotify's fourth-most streamed artist in the world last year. The company has also worked with artists like Black Thought of The Roots and Deadmau5. "We've always been kind of in the beginning of these folks' careers," Brea says.
Beyond just distributing music, Symphonic helps its artists with marketing and social media to grow their brands and platforms. Artists and labels must apply to work with the company. Brea says his team typically looks for musicians who are already gaining traction on streaming — with around 50,000 to 100,000 monthly listeners — and labels with a deep existing catalog.
"Those are great starting points for us because those are [groups] we feel we can just turn up to 11, so to speak, and then grow," Brea explains.
As Symphonic has expanded to have offices in Brooklyn, Denver, Nashville and Bogotá, Colombia, as well as a presence in China, Brea says he's proud to have the opportunity to introduce others in the music industry to Tampa. One way Symphonic does that is through the annual Vibes of the Bay music festival, which highlights some of Tampa's best up-and-coming talent each year in Ybor City.
"Our entire client base is finding out about these artists from Tampa, and we're very proud to be able to do that," Brea says.
Brea sees the education of artists in Tampa and beyond as one of Symphonic's most crucial roles. The company is starting to host artist-focused panels and lectures on topics like industry trends, plus how-tos on monetizing your music. As they make a strong push into the hip-hop genre, Symphonic made a splash earlier this year with their inaugural Rap Con in New York City, which featured a keynote address by Killer Mike from the Grammy-nominated rap group Run the Jewels.
"I think there's a lot of great talent [in Tampa], and I just think there isn't enough education yet," Brea says. "We're trying to do our best to do that, in terms of how to get the music out there, how to properly develop and establish your brand. We're not the type of company that wants to just put music up. We want to actually add value and educate and help guide individuals through their careers."
Symphonic got a boost in late 2017 in the form of a $4 million investment from Tampa's Ballast Point Ventures. Brea says that funding has helped him hire the senior staff the company needs to become increasingly competitive and raise Symphonic's profile around the globe. Now that the industry has stabilized in the post-CD and digital download world, Brea says Symphonic plans to continue growing alongside the music business and Tampa.
Full article:  https://tampamagazines.com/symphonic-distribution/
June 17, 2019
Source:  Billboard
By:  Billboard Staff
The independent music sector is larger and stronger than ever.
As the American Association of Independent Music (A2IM) convenes Indie Week in New York June 17-20, executives and artists can celebrate the growth of the worldwide indie music business.
Independent labels generated $6.9 billion in global music sales in 2017 (the most recent estimated figure), up from $6.2 billion the previous year, according to a report released late last year by Worldwide Independent Network (WIN), an umbrella organization for indie trade groups, including A2IM.
JORGE BREA, 34 
Founder/CEO, Symphonic Distribution
"Independence is the ability to be reactive [and] pivot," says Brea, who knows a thing or two about pivoting. Moving early in his life from Santo Domingo in the Dominican Republic to Tampa, Fla., Brea spent his teen years working as a DJ-producer and releasing original music on vinyl, which inspired the creation of Symphonic Distribution when he was only 21. Today, he connects indie acts of all genres to streaming platforms and recently announced that his company had expanded its presence in Nashville and Bogota, Colombia. "We've been able to grow 35% year over year for the past five years," he says, adding that while one of the strongest regions for streaming is Latin America, new artists are breaking out from African countries and the Middle East.
Full Article:  Billboard
June 4, 2019
Source:  The Post and Courier
By:  Mary Katherine Wildeman
A communications technology firm has tripled its office space in Charleston on the heels of a first fund-raising round and a growth spurt.
Avoxi's CEO said it grew out of an office overlooking the Cooper River and plans to expand its team. The move comes as the company has put its focus on building its inventory.
Avoxi provides an alternative to pricey land lines by selling subscriptions to so-called virtual numbers that enable businesses and customers worldwide to communicate relatively cheaply via the internet. They also sell cloud software that helps companies manage their call centers.
These phone lines appeal to businesses looking to expand their reach overseas. Many companies sell the numbers, which don't require a traditional telephone with a dial pad and receiver.
A bigger inventory of those phone numbers up for sale on the Avoxi website has helped to spur growth.
Avoxi has set up in a new office on upper King Street, sharing a parking lot with The Daily coffee shop and Atlatl, another local tech firm. The move from its former offices triples the company's space.
The Atlanta-based company says it has built the world's largest coverage area, now selling phone numbers in 160 countries, up from 20 in January 2018. The numbers are now available to buy from Japan to Pakistan to Kenya. Companies that want to expand overseas can buy phone numbers through Avoxi with an area code familiar to locals, improving the chances they will be able to reach customers.
"For our clients, this gives them the ability to reach those markets instantly," David Wise, Avoxi's CEO, said.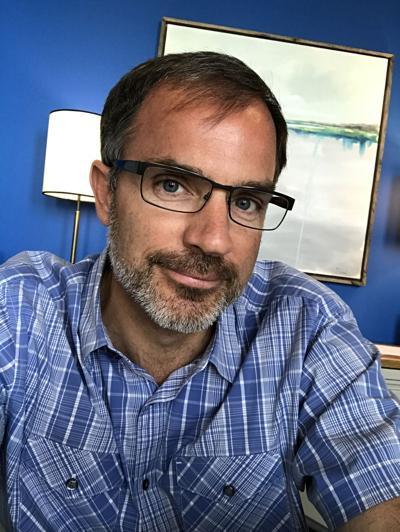 David Wise is CEO of Avoxi, an Atlanta-based company with a growing presence in Charleston. 
Building the company's footprint and inventory has had the intended effect, Wise said. In the last six months, he said the company has grown its customer base by 50 percent.
The company was founded in Georgia and expanded to Charleston in 2015. Wise, who is from Mount Pleasant, splits his time between Atlanta, where Avoxi employs about 50 workers, and the Lowcountry.
He plans to hire 10 more employees at the Charleston outpost, bringing the total by the end of the year to roughly 30 employees in the area. The company employed fewer than 10 people in Charleston in 2016.
A transformation for the company came in 2015 when it decided to make a move to Charleston, Wise said. Back then, Avoxi was still selling software it didn't make itself. When the Charleston office opened, Wise said the company resolved to create its own products. The firm has developed software that helps to manage call centers, also sold on a subscription basis.
Founded in 2001, the company waited nearly 20 years to take any startup funding. In December, the firm announced it had secured $10 million from Florida-based Ballast Point Ventures, which has invested in close to two dozen tech companies in the Southeast and Texas, according to its website.
Wise called the funding "go-go money." The company is spending it on expanding its inventory and customer base. It's a notable sum for the Charleston area, where venture capital for tech firms is in short supply.
Avoxi's rates range from about $4.50 to $71 per month.
March 20, 2019
Source:  Prepaid Technologies
Deal more than doubles Prepaid Technologies' purchasing card portfolio, adds exciting new product enhancements for the business payments leader
BIRMINGHAM, Ala., March 20, 2019 /PRNewswire/ — Prepaid Technologies, a leading provider of business payment solutions, announced the acquisition of Karmic Labs' dash™, the San Francisco-based purchasing card portfolio and expense management solution, as well as other select assets.
The deal, which closed on March 1, 2019, adds several members of Karmic's key personnel to the Prepaid Technologies team, with team members now operating throughout North America. The addition of the dash platform also adds a robust expense management solution and extensive card portfolio to the Prepaid Technologies suite of offerings, including payroll programs, business purchasing cards, reward and incentives and per-diem card offerings. Current Karmic and dash customers will benefit from an expanded range of services, products, and resources including Prepaid Technologies' dedicated customer support.
"Integrating the dash purchasing card structure into our existing portfolio increases efficiencies and enhances our growing suite of solutions for businesses and payments service providers," said Prepaid Technologies CEO, Stephen Faust. "This cardholder portfolio more than doubles our existing expense management business, elevating purchasing to the level of our payroll, incentive and rewards lines of business."
Prepaid Technologies' solutions provide customers with a mobile-focused platform enabling business owners to move money in real-time to individual cards and accounts for everyday purchases. It also empowers administrators with key insights into spending, providing better control in the expense reconciliation process. These solutions are significantly enhancing traditional payments for many business segments, particularly universities and municipalities.
"The addition of dash is another prime example of how we're fulfilling our commitment to provide the broadest suite of payment solutions to our partners and commercial clients, with a focus on quality," said Faust.
Over the next several months, Prepaid Technologies will integrate the dash portfolio into its service offering, working diligently to transition existing clients, while also providing them with access to additional payments and business management solutions including:
Revolutionary payroll card programs that improves bottom-line performance and provide value to employees.
Reward and incentive cards to support stronger customer and employee relationships.
State-of-the-art API Payment Integrations that transform internal operations, speed-up payments and create operational efficiencies.
For the past 20 years, Prepaid Technologies has built an extraordinary reputation as a trusted partner and advisor in prepaid payments, helping bank partners and clients deliver efficient and meaningful payment experiences, from concept to cardholder. Learn more at in-prepaid.com.
About Prepaid Technologies
A pioneer in financial technology, Prepaid Technologies has been providing innovative electronic payment solutions including payroll, expense, gift, reward and incentive card products to employers, financial institutions, and government agencies for more than 20 years.  Learn more at www.in-prepaid.com.
Prepaid Technologies is celebrating 20 years as a leader in the business payments space. Learn more about our history and vision for the future at https://www.in-prepaid.com/prepaid-technologies-marks-20-years-of-prepaid-innovation-and-success/
February 20, 2019
Source:  Business Observer FL
By:  Brian Hartz
Tucker says hiring employees who want to stay and grow with the company is a priority. That's one reason why PowerChord has been diligent about implementing a unique organizational culture that involves staff from all departments in high-level decisions.
"I want to hire people who are smarter than me," Tucker says. "What I've found is that great ideas, whether related to products or strategy or anything else, don't always come from your top dozen executives. They come from people who are out there facing the customer, who understand the customer and deal with them
Proving the theory, Tucker involved some 30 employees outside PowerChord's C-suite in the firm's 2019 strategic planning sessions. That means hundreds of ideas can be brought forward. Then, through a distillation process, the sessions will produce a few key companywide strategic initiatives, as well as department-level goals ripe for execution.
Tucker, in the process, balances pushing staff with realistic expectations. "We've got to challenge employees, but we've also got to guide them," he says. "As employees grow and mature, and as the company grows, you can start taking on more things and still not have plates hit the floor."
Employee empowerment is also a major part of PowerChord's culture. Company policy allows for a generous amount of paid time off, for one, and managers are instructed to be tolerant of mistakes. "You have to be able to accept good news and bad news equally quick," he says. "I'm a huge believer in that because if you're not out there trying, you can say, 'Well, I've never had a failure.' But if you say that, you've never pushed yourself and you've never really tried."
(This story has been updated to clarify that PowerChord does not offer unlimited paid time off to employees.) 
December 13, 2018
November 21, 2018 – Ballast Point Ventures is pleased to announce a growth equity investment in SkuVault, based in Louisville, Kentucky. BPV led the $8 million Series A investment with participation from Poplar Ventures and Endeavor Catalyst. SkuVault will use the investment to amplify marketing efforts, add to the sales force, and further enhance its software product offering.
SkuVault provides a cloud-based inventory and warehouse management software platform designed primarily for businesses looking to scale with a competitive eCommerce and omni-channel distribution solution. The platform enables warehouse employees to fulfill customer orders more efficiently and allows purchasing managers to actively track inventory levels across disparate geographic footprints. Customers are able to scan products in and out of warehouses and retail stores via a simple barcoding system and sync real-time inventory data across multiple online marketplaces such as Amazon, Ebay and Jet.
"Billions of dollars are lost each year in the retail industry due to inefficient warehouse operations and substandard inventory processes. SkuVault's real-time insight into inventory levels prevents overselling and out of stocks, and its barcoding and quality control features reduce picking and shipping errors, thereby increasing operational efficiency," said SkuVault Co-Founder and Chief Executive Officer, Andy Eastes. "SkuVault is excited to partner with Ballast Point Ventures and the Series A co-investors and for the possibilities this minority investment will provide. We are looking forward to expanding our profile within eCommerce and continuing to support our long-standing customers with world-class technology tools and customer service."
"SkuVault's success to this point without any outside funding is a testament to the vision and technology platform developed by a great team over the last several years", said Ballast Point Ventures' Sean Barkman, who will join the SkuVault Board of Directors. "We are very excited to partner with Andy and the SkuVault team and look forward to working with the Company to build a leading cloud-based inventory and warehouse management software platform."
About SkuVault                                                                                                                                              SkuVault, headquartered in Louisville, Kentucky, provides a cloud-based inventory and warehouse management software platform designed primarily for businesses looking to scale with a competitive eCommerce and omni-channel distribution solution. Delivered via a Software-as-a-Service model, SkuVault's product is directly integrated with channel management systems, eCommerce store platforms, shipping software, and many other operational technology platforms, creating a more seamless experience for its customers and allowing for more streamlined product fulfillment. SkuVault makes it easy for clients to connect their warehouses to the world while increasing fulfillment speed, accuracy, and profit. For additional information, visit www.skuvault.com.
About Ballast Point Ventures                                                                                                                              Ballast Point Ventures, headquartered in Tampa, Florida, is a later-stage venture capital and growth equity fund founded in 2002 to provide expansion capital for rapidly growing, privately owned companies, with a particular emphasis on companies located in Florida, the Southeast and Texas. The BPV partners have more than 80 years of combined experience investing in and building high-growth companies in several industries, including software, technology-enabled business services, healthcare, and consumer. Ballast Point Ventures has $360 million under management across three Funds and seeks to make initial equity investments ranging in size from $4 million to $10 million. For additional information, visit www.ballastpointventures.com.
Source:  AtlantaInno                                                                                                                                              By: Madison Hogan
AVOXI, an Atlanta-based communications provider to global contact centers has raised $10 million from Tampa, Fla. VC firm Ballast Point Ventures.
David Wise, AVOXI founder and CEO, said the investment will be used to accelerate product development, sales and marketing at the company.
"We plan in a very large global marketplace to use the money kind of across the board to continue to accelerate the growth of the company," he said. "There's a huge, huge market for us. We're not limited in terms of geography or even in industry."
AVOXI will also grow its Atlanta team of 80 employees significantly, Wise said. The company will look to add employees to its marketing and software engineering team.
"We're looking at the business and trying to evaluate what is the maximum levers we need to work to kind of optimize the opportunity," he said.
The company provides toll free virtual numbers to more than 2,400 corporate contact centers around the world.
"We help customers connect to their clients globally," Wise said. "So we sell global virtual phone numbers. Clients selling goods or services located in Atlanta, Georgia—they want to reach customers in Singapore, we can give them local phone numbers in those markets and those phone numbers can ring over the top of any premise-based communication system."
AVOXI also offers a cloud-based contact center technology that allows clients to deliver calls on their platform and measure the productivity of agents making the phones calls, Wise said. Clients can then look for ways to improve their sales closing ratio and how to better serve their customers.
Wise said Ballast Point was a perfect fit for AVOXI as an investor, because the team understands the market.
"They understand and appreciate the reputation that we bring to the table and what it takes," he said. "And for them, they're really smart, savvy guys that have the ability to do more if we need it and they also have the right connections in the Southeast for us to use as we continue to scale and grow the business."
"We are excited to partner with David and his team to drive continued contact center market leadership and technology innovation," Paul Johan, partner at Ballast Point Ventures, who will join AVOXI's board of directors, said in a statement. "BPV has a strong history of supporting high-growth cloud software and communications companies throughout the Southeast, and we believe AVOXI has done an impressive job building a global communications business to serve the ever-evolving needs of its customers."