Most popular posts
Other sites we recommend
Search Results for: ecosystem
March 21, 2012
Two new books recently landed on our desks, on two different subjects:  the pitfalls of entrepreneurship and the ecosystem of innovation.  We'll consider them for The Library in St.Pete, but in the meantime the reviews were interesting enough to merit spilling some ink here.
The Founder's Dilemmas, by Harvard Business School professor Noam Wasserman, compiles 10 years' worth of studies of 3,600 start-ups (and nearly 10,000 founders) to examine the pitfalls of entrepreneurship:
People are motivated by high-profile stories of hugely successful entrepreneurs, but the truth is that it's very hard to become one.  The "ultimate" entrepreneur combines someone who's passionate and has a strong vision that they pursue single-mindedly with someone who is analytical and looks down the road and wants to understand the pitfalls along the way before they make early decisions that will get them in trouble.  [It's a hard combination to strike.]  My mission is to inform entrepreneurs about key lessons based on data, rather than merely what's anecdotally "known," so they don't have to learn the hard way and they don't get burned by anecdotes that capture the wrong lessons.
In one review, Professor Wasserman is asked, in light of this analysis – the rare combination of skills required to succeed – whether or not co-founders make sense:
You have to judge founder by founder, and idea by idea. Some ideas lend themselves to one person being able to tackle it. Others that are more complex require disparate skills, and to maximize success you need things that you don't have. Some founders who've accumulated work experience in the industry and are able to manage multiple functions, and whose goals and personalities fit with being solo, might be better off alone than a founder with big holes [in his experience] who will open himself up to much bigger risks if he doesn't fill them.
Irrespective of how many founders are involved in the idea's germination, growing the acorn into a mighty oak is a long-term project that will eventually include adding partners who share the vision and can bring additional resources – financial, expert, and network – to bear.  Choosing partners who best fit requires as much rigor and thoughtfulness as any decision an entrepreneur makes.
***
The Wide Lens, by Tuck School of Business professor Ron Adner, explores the "business ecosystem" – distributors, retailers, and salespeople – critical to the launch of any successful innovation.  Adner recounts successes (Apple's path to market dominance), monumental failures (Michelin's run-flat tires or Pfizer's inhalable insulin), and works-in-progress (electric cars or electronic health records).
Companies understood how their success depends on meeting the needs of their end customers, delivering great innovation, and beating the competition; but [they fell] victim to the innovator's blind spot: failing to see how their success also depended on partners who themselves would need to innovate and agree to adapt in order for their efforts to succeed…  To be sure, great customer insight and execution remain vital, [but] two distinct risks now take center stage:

Co-Innovation Risk: The extent to which the success of your innovation depends on the successful commercialization of other innovations.
Adoption Chain Risk: The extent to which partners will need to adopt your innovation before end consumers have a chance to assess the full value proposition.

…When you try to break out of the mold of incremental innovation, ecosystem challenges are likely to arise… a strategy that does not properly account for the external dependencies on which its success hinges does not make those dependencies disappear.  It just means that you will not see them until it is too late. … Dependence is not becoming more visible, but it is becoming more pervasive. What you don't see can kill you.
Adner provides an easy-to-grasp example in an excerpt printed in The Atlantic:  the first portable digital audio player (1998), cleverly (?) named "MPMan":
It sold 50,000 players globally in its first year. But [it was very different than the Walkman] 20 years earlier.  You couldn't purchase them in traditional retail settings.  Downloading an album – legally or not – could be a multi-hour affair. It didn't matter that MPMan was first – it wouldn't have mattered if they were 6th, 23rd, or 42nd. Without the widespread availability of mp3s and broadband, the value proposition could not come together.
As we reported in The 10 rules of entrepreneurship, the best products don't always win.  Compelling innovations can and do fail after launch – as did this precursor to Facebook.  It's a long and difficult journey from idea to successful business, involving many inter-related factors.
February 12, 2020
Source:   Intelligent Retinal Imaging Systems (IRIS)
PENSACOLA, Fla., Jan. 29, 2020 /PRNewswire/ — Intelligent Retinal Imaging Systems (IRIS), the industry leader in telemedicine solutions for diabetic retinal evaluation, was announced as a grantee for the Microsoft AI for Health Initiative. AI for Health, Microsoft's newest initiative under their AI for Good program, will encompass a $40 million, 5-year program that will leverage AI to empower organizations like IRIS, and other companies in the realm of improving health.
"It has always troubled me when patients would come into my practice with severe late-stage eye damage and I couldn't do anything to save their eyesight," said Dr. Sunil Gupta, Retinal Surgeon and Founder at IRIS. "The opportunity to work with some of the most talented people in the world at Microsoft means that together we will generate new ideas and insights that will ultimately improve access to care, improve our ability to find and treat retinal disease earlier, all the while allowing us to more successfully save eyesight." CEO of IRIS, Steve Martin added, "We are honored to have been chosen to partner with Microsoft through this great initiative. The exciting part about this opportunity is working with Microsoft to explore new technologies that will accelerate the development of AI solutions at IRIS to save people's vision."
Diabetic retinopathy is a leading cause of blindness across the world and 463 million people are currently at risk. Early detection and effective treatment can reduce the risk of blindness up to 95%. Microsoft's collaboration with research and the development of an AI solution will empower IRIS to bring retinal evaluations to underserved populations across the globe in an effort to end preventable blindness. Through the AI for Health initiative, efforts will center on three key areas: Quest for Discovery, Global Health Insights, and Health Equity.
IRIS is one of six initial grantees for the AI for Health initiative and is honored to be recognized with organizations like BRAC, Fred Hutchinson Cancer Research Center, Novartis Foundation, PATH, and Seattle Children's Research Institute. Each organization will work with Microsoft to use AI to decipher tough issues like discovering the cause of SIDS, eliminating leprosy, and building an ecosystem that allows safe and secure sharing of biomedical data.
The mission of the AI for Good program is to solve humanitarian issues and create a more sustainable and accessible world; this mission, combined with IRIS' mission to eliminate preventable blindness shows a direct alignment and clearly demonstrates why this partnership will generate good for people.
About Intelligent Retinal Imaging Systems
Intelligent Retinal Imaging Systems (IRIS) is a Pensacola, Fla.-based company founded in 2011, with a vision to end preventable blindness through the development and deployment of retinal diagnostic services. The company's IRIS solution includes an FDA Class II cleared medical device that has improved quality, expanded access and reduced costs for diabetic retinopathy exams across the U.S. For additional information visit our website: www.retinalscreenings.com
About Microsoft
Microsoft (@microsoft) is the leading platform and productivity company for the mobile-first, cloud-first world, and its mission is to empower every person and every organization on the planet to achieve more.
September 23, 2019
Source:  South Florida Business Journal
By:  Emon Reiser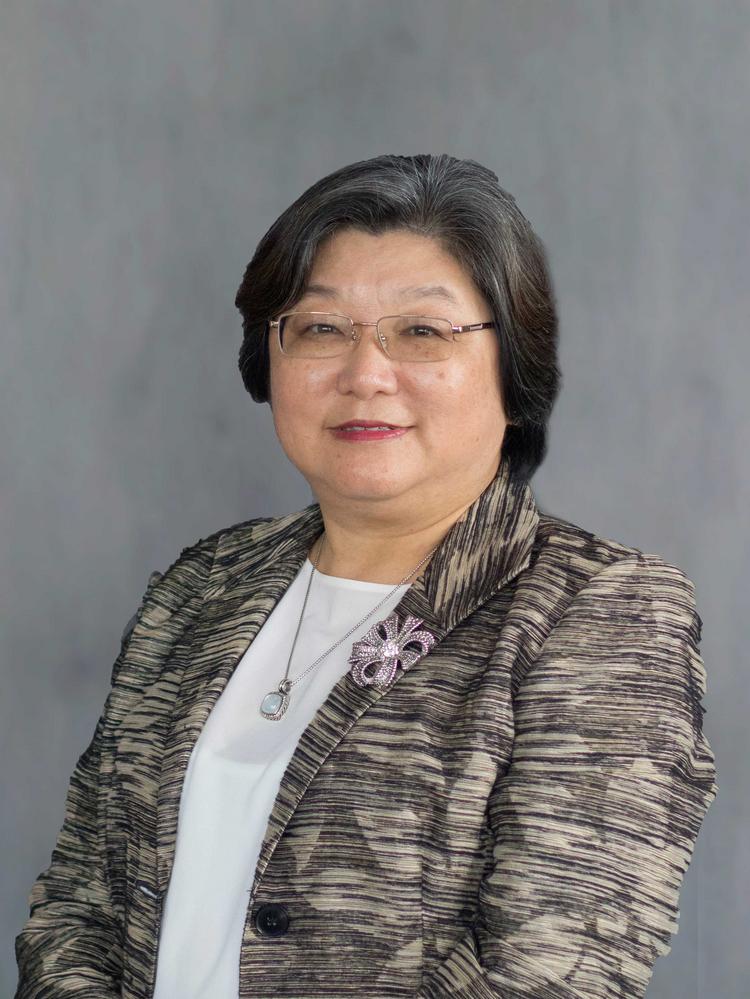 TissueTech CEO Amy Tseng
COURTESY OF TISSUETECH
The next five years will bring job growth and possible clinical advances for Miami-based TissueTech, which landed South Florida's top venture capital deal during the second quarter.
Co-founder and CEO Amy Tseng said the biotechnology firm, which developed a method of using fetal tissue to repair eye damage and reduce pain for amputees, will use the new capital to add employees and perform clinical trials as it seeks approval from the U.S. Food and Drug Administration.
"I'm very proud we can build a biotechnology company here in Miami and I hope we can participate and contribute to the growth of our technology ecosystem," Tseng told the Business Journal.
TissueTech secured $82.3 million June 26 from Tampa-based Ballast Point Ventures and EW Healthcare Partners, which has offices in New York; London; Houston; and Palo Alto, California.
Before the mammoth funding round, Tseng said the company was already adding employees. Five years ago, TissueTech had just 40 workers. Today, it has about 260, including 100 sales representatives.
Tseng expects TissueTech to complete its current plan for growth in about five years. The company, which has raised a total of $110 million, is not currently seeking additional funding.
Founded in 2001, TissueTech has treated more than 300,000 patients with its products, according to its website. Co-founder Dr. Scheffer Tseng began research for its scientific advancements in 1986 at the University of Miami. The company has received support from the National Institutes of Health for more than 30 years.
---
July 26, 2018
Source:  Florida High Tech Magazine
Home to more than 383,000 millionaire households and 34 people on Forbes' list of the 400 richest people in America, Florida has ample funding available. While success stories from across The Corridor exhibit how startups like Orlando's Fattmerchant, Tampa's Morphogenesis and Gainesville's Captozyme have tapped into such wealth, the reality is most entrepreneurs struggle in an increasingly competitive environment.
Fundraising has accelerated rapidly in recent years. While funds grow in dollar amounts, the number of funds has remained relatively the same. This dynamic causes investors to write fewer, larger checks, making it more difficult for smaller companies seeking less capital to benefit unless they boast a disruptive or scalable idea. Indeed, MoneyTree's Q1 report this year ranked Florida among the top five states for largest deals by dollar amount, with $511 million in financing distributed amongst just 20 contracts.
"On one hand, The Corridor region is a much more credible geographic area to invest in than it was 15 years ago and investors from all over the country now consider investing here," said Randy Scott, partner at Gainesville's HealthQuest Capital and advisory board member for the Florida Institute for the Commercialization of Public Research. "On the other hand, the businesses starting here tend to be the ones raising smaller amounts of capital, which will make it tougher to raise capital in this era of bigger deals."
Randy has been an executive, board member, entrepreneur and investor in health care and medical technology companies for more than 30 years. He recommends smaller companies in The Corridor seek funding from "less traditional sources like angel groups or family offices," which offer assets from wealthy individuals or families with longer investment horizons.
Tampa's Ballast Point Ventures, the most active venture investor in Florida over the past 10 years, is not an angel group or family office, yet it does assist companies in earlier stages generating around $3 million in revenue. According to Principal Sean Barkman, who works largely with software-as-a-service companies, this segment of the entrepreneurial ecosystem is underserved by larger funds.
"We are pleased that five of our first 10 investments in Ballast Point Ventures III (a $164-million fund raised in early 2015) are based in Florida and three of those companies are based in Central Florida," said Sean.
Similarly, IDEA Fund Partners is one of the most active seed and early-stage venture investors throughout the Southeast with stakes in three Florida companies, including one in The Corridor. With offices in North Carolina and Orlando, its managers review over 1,000 business plans a year, but typically make only one investment a month. This scenario is not uncommon among firms, said Founding Partner Richard Fox.
All three investors would agree success stems from investing not only in funds, but also in entrepreneurs. For Florida and The Corridor to advance the entrepreneurial ecosystem, assisting early-stage companies in the competitive environment is key. As Randy explained, venture capital money "chases talent more than technology."
"We need to turn Florida into a destination for high potential and already successful entrepreneurs to move to.  Then, everything will take care of itself in time."
Several groups across the region, such as NEXUS and Seed Tampa Bay, are aware of the challenges facing early-stage companies and are working to help company founders more easily access funds. Before entrepreneurs utter one word of their business pitch, however, much preparation is required. Investors are more likely to work with founders who possess strong business acumen, leadership capability, industry awareness and a realistic company valuation. They must also be adaptable.
"In all the companies we invested in that were successful, every one of them had to pivot because of outside influences, surprise competitors and deeper opportunities in adjacent areas," explained Richard. "It's not all about the brilliant idea; it's whether the company has thought through every scenario."
It's not unusual, added Sean, for investment firms and entrepreneurs to build relationships long before any capital is raised.
"The most rewarding part of our job is developing relationships with entrepreneurs and working alongside them to help grow their businesses," he said. "The entrepreneurial spirit is truly unique, and we are thrilled to be part of the growing ecosystem here."
In the world of venture capital, progress begets progress. As early investments in some of The Corridor's leading technology entrepreneurs are coming to fruition, the region faces immense potential. Crucial to growth is reinvestment by successful entrepreneurs. We need them to serve as angel investors and advisors for the next wave of pioneers. This cycle proves efficacy, enticing even more investors and entrepreneurs to The Corridor, where a favorable business tax climate, modern infrastructure, talented workforce and lifestyle amenities provide refuge from the rising costs and bloated markets of other high tech hubs.
June 12, 2018
Last month CEO Magazine produced its annual ranking of the best states in which to do business, and, as with previous surveys, our region does very well.
The best place to do business in the United States is Texas, followed by No. 2 Florida and, in a tie, No. 3 North Carolina and South Carolina, according to Chief Executive's 2018 "Best and Worst States for Business." CEOs ranked Indiana No. 5, rounding out the top five states.
The worst place is No. 50 California, bested only slightly by No. 49 New York, No. 48 Illinois, No. 47 New Jersey, No. 46 Connecticut and No. 45 Massachusetts.
Seem familiar? That's because those are the exact same positions each of these states has occupied in each of the last four years in our annual poll of CEOs about business climates.
The entire ranking includes TN & GA in the Top 10, at #6 & #7 respectively.  Those at the top tend not to change much because they have a consistent philosophy about how to approach the business climate, and they don't see significant leadership changes.  There's a similar dynamic at the bottom of the list as well:
Meanwhile, the high-tax, high-cost environments created by the bottom states also tend to be self-reinforcing. Mostly, those places are kept afloat economically by legacy advantages such as strong education and healthcare systems, as well as by the fact that in-demand, digitally skilled millennials enjoy living in their cities.
But states like Massachusetts risk eroding even those advantages as the cost of living skyrockets in big cities and traffic and other annoyances mount. … The situations of bottom feeders could get worse before they get better, in part because of a particular effect of federal tax reform on high-tax states—like the basement dwellers. "The exit numbers of companies and owners are going to be higher," McGuire says, "because people won't be able to deduct as much in property and income taxes. They're being taxed into oblivion." Also, the coasts are losing some of their perceived edge in talent and lifestyle amid sharply higher costs of living—and facing steadily increasing digital capabilities in the heartland.
"It's getting to the point now where if you're a digital marketing specialist, you can move to Nashville or Omaha and have three or four opportunities," says David Hall, vice president for investments at Revolution LLC, a Washington, D.C.-based seed fund. "Before it was so scattered. You're seeing the density of the tech and startup ecosystem build on itself and create great network effects within a region."
This is the most recent item in a long run of stories describing a geographic analog to the process of creative destruction.  Those states who spray "startupicide" on the economy –  suffocating regulations, inflated business taxes and fees, lawsuit-friendly legal environments, and political classes uninterested in business concerns, if not downright hostile to them – lose economic clout as people and capital migrate to other states with more favorable environments in which to work and live.
This migration of economic clout within the US has been more subtle than the California Gold Rush or Irish Potato Famine but is just as significant.  Some states are chasing away their earners, workers, and entrepreneurs; this is their tax base.
The growth corridors of the high-tech South would have a mercantile-like advantage but for the fact that employers can (and do!) simply move in order to thrive under our growth-oriented tax policies, lower public sector debt burdens, stronger job creation, excellent climate for entrepreneurs, and a superior overall business climate.  (The actual climate happens to be conducive to a great quality of life as well.)
Related stories:
June 6, 2018
The Top 10 Tech Companies To Work For In Tampa
Source:  Full Stack Talent
We've been wanting to put together a list of the top 10 tech companies to work for in Tampa for a while now. These are companies we love because they embody the spirit of tech and use tech to power their business, and because the culture is amazing and they really value their teams. This is gonna be a long one, so get a drink before you strap in!
ConnectWise
What they do:
ConnectWise is a community-driven software company dedicated to the success of Technology Solutions Providers. Their suite helps you manage your business, sell more efficiently, automate service delivery, and remotely control technology so you can consistently deliver amazing customer experiences.
Established in 1982, ConnectWise began as a full-service IT solution provider to small- and mid-sized businesses. After discovering a need to better streamline and automate processes in their own business, they built the ConnectWise business management solution to manage all of the core functions of any technology business in one integrated solution.
Today more than 10,000 technology organizations rely on ConnectWise to achieve greater accountability, operational efficiency, and profitability in their businesses.
Why they're great to work for: 
ConnectWise has consistently been named one of Tampa's Best Places to Work. They have lots of culture events, and volunteering opportunities.
On the benefits side, they offer:
-Medical, Dental and Vision benefits
-401k plan
-Flexible PTO
-A daily lunch stipend, and stocked kitchens with free snacks
-Foosball table
-Fun events like Star Wars Day, huge Holiday parties, Halloween costume contests, and annual picnics
Want to learn more?
I have 3 friends that currently work or have worked at ConnectWise and all have great things to say about the company and how they're treated there. So, go ahead and learn more here: https://www.connectwise.com.
Nielsen
What they do: 
Nielsen is a global information and measurement company with leading market positions in marketing and consumer information, television and other media measurement, online intelligence and mobile measurement. Nielsen has a presence in over 100 countries, with headquarters in New York, USA and Diemen, the Netherlands. Their office in Oldsmar is incredible. See for yourself:
Why they're great to work for:
-Medical, Dental and Vision benefits
-Life insurance
-Health Savings Account
-401k plan
-Unlimited PTO
-Performance bonuses
-Remote work options
-Free snacks
-Discounts on cell phone plans
Want to learn more?
Head on over to http://www.nielsen.com/ for more info on the company.
KnowBe4
What they do: 
KnowBe4 is the world's most popular integrated Security Awareness Training and Simulated Phishing platform with over 17,000 customers. Based on Kevin Mitnick's 30+ year unique first-hand hacking experience, you now have a platform to better manage the urgent IT security problems of social engineering, spear phishing and ransomware attacks.
With world-class, user-friendly new-school Security Awareness Training, KnowBe4 gives you self-service enrollment, and both pre-and post-training phishing security tests that show you the percentage of end-users that are Phish-prone. KnowBe4's highly effective, frequent, random Phishing Security Tests provide several remedial options in case an employee falls for a simulated phishing attack.
Why they're great to work for:
Won 1st place for the 2017 Tampa Best Places To Work – Midsize Business Category. Earnings are uncapped, everybody gets a bonus at the end of the quarter if the company did well, they love promoting from within, and the dress code is quite relaxed. The office is in Clearwater, real close to the beach – the view is insaaaane. Oh, and there's rooftop cornhole, so…
On the benefits side, they offer:
-100% covered Medical
-Unlimited PTO
-401k plan
-Free snacks
-In-office Yoga on Wednesdays
-Lots of team-building activities, Holiday parties, movies, dinner cruises, howl-o-scream tickets, catered lunches, beach parties, etc.
-Free gym membership
Want to learn more?
Go to https://www.knowbe4.com to find out more about this awesome Clearwater company.
Powerchord
What they do:
PowerChord's digital platform helps manufacturers grow online engagement and in-store sales through their dealer networks.
Working with leading brands from around the world, they've combined years of industry expertise with advanced technology to provide easy-to-use, scalable tools that help your dealers compete against large, online retailers.
They are a team of forward thinkers, happy hour enthusiasts, musicians, and results-driven marketers dedicated to helping consumers find and engage with your brand.
Their office is home to innovative ideas, impromptu jam sessions, and a group of individuals with spirited 'can do' attitudes.
Why they're great to work for:
Good culture with lots of company events, like Rays games, Halloween celebrations, birthday celebrations, shuffleboarding outings, etc.
Benefits:
-Medical
-IRA with 3% company match
-14 days PTO your first year, and an additional 2 days every year after
-Free snacks
-Relaxes dress code
-Company events like tech talks and happy hours
-Relaxed management (read: no micromanagement)
Want to learn more?
Go to https://www.powerchord.com to read more about the company culture and what they do.
The HOTH
What they do:
The HOTH is a white-hat SEO leader. They provide SEO services such as guest posts, link building, press releases, local business packages, on-page optimization, keyword research, blog post writing, video, etc – all at affordable prices, and with insane results.
They continue to develop constant upgrades and testing to ensure the best possible results. You can find them at national and international tradeshows like SMX, BrightonSEO, Pubcon, AdTech, Affiliate Summit, and their own HOTHCON!
Why they're great to work for:
Office dogs, yacht days, conferences, a company kickball team, the list goes on and on. The HOTH seems more like a family than anything else.
Benefits:
-75% covered Medical
-Vision
-2 weeks of PTO
-Company-wide bonuses
-Flexible hours, and remote days
-Free lunch on Fridays
-Free snacks
-Dog friendly – yes, you can bring your dog to work
-Wellness plan options: gym membership, yoga studio membership, or monthly massage program
-Awesome office with standing desks, swinging chairs, etc – they actually made Tampa Bay Business Journal's coolest office spaces
-Cool team-building events and huge holiday parties
Want to learn more?
Go on over to https://www.thehoth.com/ to learn more about The HOTH's incredible growth history. You'll need to create an account to access parts of the site, but it's worth it. If your company needs any SEO services, they actually have some cool free services, and the blog is a fount of free knowledge. Their paid services are quite affordable as well.
Greenway Health
What they do:
Greenway Health connects providers to the right information and insights, at the right place and time, so they can make patient-driven care a reality while navigating the ever-changing healthcare system. Their mission is to expand possibilities in care. They're contributing to the success of customers in ways no one else in the industry is. They focus on these 3 areas:
Designing solutions and services that delight
Inspiring practice transformation
Restoring the care in healthcare
Why they're great to work for: 
-Great salaries
-Medical, Dental and Vision
-401k plan
-15 days PTO
-Health Savings Account
-On-site gym
-Free snacks
-Flexible hours
-Frequent cultural events, like employee picnics, company lunches, volunteer events, etc
-Wellness programs where participants get discounts on their health insurance
-They also have a cool walking club where employees meet weekly and earn points for walking
Want to learn more?
Go to https://www.greenwayhealth.com – they have a whole sections on their benefits, cultural values, etc., and you can learn so much about the company. They're doing something great for the healthcare system.
Sourcetoad
What they do:
Sourcetoad is a technology consulting and software development firm. Their domain expertise in cruise software has helped their clients launch complex projects around shore excursions, hotel booking, onboard management, and customer-facing web and mobile applications.They specialize in large-scale infrastructure projects with lots of moving parts. Middleware applications controlling large IoT rollouts? They do that. Mobile apps that connect to 12 APIs through a custom control system? Yup. Data collection from 20 distinct government databases to produce water-quality scores for an entire county? You get the pattern.
Why they're great to work for: 
OFFICE DOGS. Gaming room. Company-sponsored trainings. Opportunities to go on cruises when a new deployment is being done.
Benefits:
-Medical, Dental and Vision benefits
-401k plan with company match
-Flexible PTO
-Cool office with gaming systems on site
-Fun events like catered lunches, parties, etc
Want to learn more?
Head over to https://www.sourcetoad.com/ to learn more about this company.
Pikmykid
What they do:
PikMyKid is the first and only smart dismissal solution and car line management tool for school districts, charter / private schools, after-school programs, YMCA's, bus transportation, and daycare facilities. It connects schools, teachers, and parents through real-time tools to make dismissals safer and more efficient. Schools subscribe to PikMyKid for a small annual fee. The App is free for teachers and parents to use!
Why they're great to work for: 
Along with generous salaries, pikmykid offers many benefits, both standard and culture-based.
-50% covered Medical and Dental
-14 days PTO
-Great office space with amenities like:
-Gym corner
-Unlimited snacks
-Fully-automatic espresso and cappuccino machine
-Free onsite parking
-Free gourmet lunch every Friday
-Collaborative work space
-Employee stock options offered after 6 months of employment
-Flexible working hours – make your own schedule
Want to learn more?
Head on over to https://www.pikmykid.com to discover more information about pikmykid.
Symphonic Distribution
What they do:
Symphonic Distribution is a 100% independent music distribution and marketing company founded by music producer Jorge Brea in 2006. Headquartered in Tampa, FL with offices in major music markets throughout the world, Symphonic provides thousands of new and established record labels, managers and individual artists with global digital music distribution to hundreds of retail and streaming platforms, as well as playlist pitching, release promotion, and a comprehensive suite of label services.
Artists and Record Labels that have had their content distributed through Symphonic Distribution include: Bassnectar, Deadmau5, Waka Flocka Flame, Datsik, The Movement, Tommie Sunshine, Richie Hawtin, Play Me Records, Moody Recordings (Bad Boy Bill), and many more of various genres and music focuses.
Why they're great to work for: 
The company is currently seeing a great amount of growth, and the culture remains the shining star; the company does cool stuff like Kart racing days, park days, brew bus, etc. So you know how in May, there are 2 super important holidays? May the 4th and Cinco de Mayo? Well, they combined both last year and made it their first annual Margarita Wars day. See picture to the left. The picture to the right is a booze cruise (well, really, it was a pedal boat cruise) they did on Tampa river. Pretty darn cool.
On the benefits side, they offer:
-50% covered Medical and Dental
-100% covered Vision, Short and Long Term Disability
-PTO accrued on every paycheck, including new employees
-1 week additional PTO during Christmas holiday (does not affect PTO)
-401k plan with 3% match
Want to learn more?
Visit them at http://symphonicdistribution.com.
Gooee
What they do:
Gooee is deployed via Lighting-as-a-Host to dynamically capture building activity data.
Gooee's Data Brain drives software applications for building-occupiers, property owners, and managers around 3 core areas: Lighting Control and Analytics, Beacon Networking + Space and Occupancy Analytics.
Their IoT ecosystem provides wireless lighting control and a full stack data and analytics platform to capture the 4 dimensions of building activity data: people, objects, place and time.
Why they're great to work for:
HOW COOL IS THIS COMPANY?! Gooee was founded in 2014 and they've already seen explosive growth. They invent their solutions, and have grown their portfolio of patents to over 20. We see great things in the future for Gooee, as they've made themselves the leader in this niche. The company's culture is pretty awesome. It's not unheard of that the entire St. Pete office will leave together to go have lunch. The employees also have creative time where they can work on fun stuff not related to their current projects. Plus, they support awesome causes – they recently worked with Suncoast Developers Guild to help kids learn to code.
Let's talk benefits:
-Medical, Dental, and Vision benefits
-15 days PTO + separate sick day quota
-401k plan
-Exciting startup, strong cross-team collaboration
-Hack days
-Stock options
-Flexible working environment; remote working, flexible hours
-Open to experimenting with new technology and concepts
-Regular team-building and socializing
-Dev expo attendance budget
Also, look at their office. The space is absolutely gorgeous.
Want to learn more?
Go to their website to find out more about the coolest niche ever: https://gooee.com.
April 9, 2018
SOURCE: Inc.
By: Jeff Barrett CEO, Barrett Digital
Affordability, tech talent pools and access to capital top the list.
It costs $2000 to rent a U-Haul in San Francisco. Rent one anywhere else and it's roughly $100. This year the Bay Area will lose more people than any other region in the country. The reason is a variety of factors; affordability, access to opportunity and technology making it increasingly easier to work from anywhere.
The consolidation of talent bubble in Silicon Valley has burst. It was a great run. Where do people and companies go next?
When you're considering where to relocate, which I'm in the process of doing myself, access (both to capital and talent) is key. What I look for in a destination city are strong existing companies, a large talent pool and capital that exists but may not be investing in tech yet.
Think Outside of Conventional Tech Hubs
I toured Orlando in January. In the last six years the city has grown 16.31 percent. And at first blush you may think theme parks, retirees and tourism. But they have the largest university in the country, based on enrollment, in UCF. Downtown is young. And there's a pipeline of talent both from universities and strong existing companies like Disney, Lockheed Martin and EA Sports.
Orlando has already seen the Silicon Valley exodus pay dividends, with fast-growing Fattmerchant. The young payment processing company is growing rapidly. Founder Suneera Madhani and her brother Sal Rehmetullah, who worked in Silicon Valley, intentionally chose to plant their flag in Orlando.
"Fattmerchant is where we are today because of the support of the Orlando community," said Suneera Madhani, CEO, Fattmerchant?. "We are proud to be Orlando born and bred and find that as we expand Orlando continues to have the infrastructure we need to not only achieve our growth but to continue to surpass our goals."
Enter on the Upswing
"We've stayed ahead of the curve by testing and implementing bleeding-edge cleantech solutions, such as floating solar power, electric buses for public transit, and even positioning ourselves as a national research hub for autonomous and connected vehicles," said Chris Castro, who leads sustainability and smart cities initiatives for the City of Orlando.
If Orlando wants to attract those leaving Silicon Valley it starts with the same things most cities pitched to Amazon for HQ2. Castro anticipated this years ago and has Orlando already prepared.
Donna L. Mackenzie, Executive Director, Canvs, Starter Studio, FireSpring Fund has worked to deliver a similar infrastructure to Silicon Valley in Orlando. Her space offers a variety of education programs that are open to the public, accelerator programs that take founders from idea to a scalable venture, collaborative work spaces, seed funding, and access to angel and venture capital.
Make Sure a City Invests in Education
Otronicon, Orlando's annual tech conference, is different than anything I've ever attended. It's for kids, rather than adults. It's interactive, educational and full of plenty of Esports tournaments.
"It's a great venue that introduces students to the high-tech world and gives them the opportunity for high-tech careers right here in our community," said Adam Breed, Engineering Project Manager, Lockheed Martin?. "A software development panel at Otronicon featured a lead Lockheed Martin engineer and opened the eyes of a recent college graduate. He was quickly interviewed and brought into Lockheed Martin within weeks to help develop some of our most advanced simulators."
Assess the Network
Full Sail University, which prepares people for work in entertainment, has also been paramount in this youth movement. Last year 66 Full Sail graduates worked on 10 Oscar winning films.
Chance Glasco, the co-Founder of Call of Duty is an alum. His latest venture Doghead Simulations is creating VR meeting space and is partnering with Full Sail University with its HQ on site. Having access to state-of-the-art and graduating talent was key in Glasco's decision to stay local.
This rise of highly-trained entertainment talent has also translated in to a growing film industry. "Last year, the Orlando region saw a 78 percent increase in commercial productions when compared to the previous year. While Florida currently lacks an Entertainment Industry Financial Incentive Program," said Sheena Fowler, Orlando Film Commissioner, and also a Full Sail alum.
What to Consider Most
Orlando's challenge will be migrating real estate investors to startups and high tech. The success of Fattmerchant and the work Donna Mackenzie and others are doing in the incubator space will help.
If I'm a young company that wants to create a longer runway–keep costs low to buy time before success–I would chose Orlando. The young talent is there. There's an Orlando tech ecosystem already in place that wants you to succeed.
There's no state income tax, no inflated wages or housing and there's a growing, young, downtown community.
Orlando is a lot like Bitcoin was five years ago, you should get in while it's still cheap.
April 4, 2017
Good article from Technet about how the startup economy has spread across the country:
This is the most recent item in a long run of stories describing a geographic analog to the process of creative destruction.  Those states who spray "startupicide" on the economy –  suffocating regulations, inflated business taxes and fees, lawsuit-friendly legal environments, and political classes uninterested in business concerns, if not downright hostile to them – lose economic clout as people and capital migrate to other states with more favorable environments in which to work and live.
Local evidence of this trend can be found in this story, in which the U.S. Census Bureau reports
Three metro areas in Florida were among the nation's 10 biggest gainers in the number of people moving there last year, and another three Florida metro areas were in the top 10 for overall growth rates.
Our hometown Tampa was #5 in the nation in 2016 population growth.
This migration of economic clout within the US has been more subtle than the California Gold Rush or Irish Potato Famine but is just as significant.  Some states are chasing away their earners, workers, and entrepreneurs; this is their tax base.
The growth corridors of the high-tech South would have a mercantile-like advantage but for the fact that employers can (and do!) simply move in order to thrive under our growth-oriented tax policies, lower public sector debt burdens, stronger job creation, excellent climate for entrepreneurs, and a superior overall business climate.  (The actual climate happens to be conducive to a great quality of life as well.)
December 4, 2016
The National Venture Capital Association (NVCA) has sent a letter to President-elect Donald Trump outlining how the entrepreneurial ecosystem is the key to creating new jobs and economic opportunity for Americans who feel left behind by the modern economy.
The letter outlines an agenda crucial for supporting entrepreneurship and building a strong economy in all areas of the country, including: a tax policy that encourages new company formation; making capital markets work for small-cap companies; encouraging talented immigrants to build or work at American startups; making life-saving medical innovation a reality; increasing basic research investment; and other key policies that would bolster the entrepreneurial ecosystem and foster new company creation.
The NVCA's letter opens with a brief paean to entrepreneurship:
Entrepreneurship is the key to expanded economic opportunity in the United States.  From FedEx to Genentech, entrepreneurs have fueled growth and expanded opportunity across the American economy.  America's venture capitalists have been hard at work supporting these startups with tremendous growth potential in areas like personalized medicine, next-generation computing, 3D printing, and synthetic biology.
Young companies, many of them venture-backed, create an average of 3 million new jobs a year and have been responsible for almost all net new job creation in the United States in the last forty years.  In addition, venture capital has backed nearly half of all companies that have gone public since 1974, which have collectively been responsible for 85 percent of R&D investment during this period.  In short, while a small industry by relative standards, venture capital is mighty in its outsized role in supporting economic activity and creating growth and economic opportunity.
27,000 U.S. venture-backed startups have received $290 billion in funding—and 11,000 of those received funding for the first time—since 2012.  To put this into perspective, that calculates to about $170 million invested into 15 startups each day.  An underappreciated truth is that startup activity has proliferated in the middle of the country in recent years.  Since 2012, nearly half of all startups receiving venture capital backing have been based outside of California, Massachusetts and New York.  Specifically, about 12,900 venture-backed companies in the other 47 states have raised $83 billion in funding since 2012.  What's more, the collective annual growth rate of companies receiving funding in these states (10.1%) has exceeded that of the top three states.
We highlight/excerpt three of their recommendations below, but we also encourage all our readers to check out the NVCA's letter in its entirety.  (We also provide a few links to some of the relevant Greatest Hits here at Navigating Venture.)
1. Support tax policy that encourages new company formation.  Since the Reagan Administration, our tax code has been relatively effective at encouraging patient, long-term investment, but on net has been hostile to entrepreneurial companies.  For example, punitive loss limitation rules punish startups for hiring or investing in innovation, while benefits such as the R&D credit are inaccessible to startups.  Unfortunately, tax reform conversations in Washington have ignored these challenges while at the same time proposing to raise taxes on long-term startup investment to pay for unrelated priorities.For instance, carried interest has been an important feature of the tax code that has properly aligned the interests of entrepreneurs and venture investors since the creation of the modern venture capital industry.  Increasing the tax rate on carried interest capital gains will have an outsized impact on entrepreneurship due to the venture industry's longer holding periods, higher risk, smaller size, and less reliance on fees for compensation.  These factors will magnify the negative impact of the tax increase for venture capital fund formation outside of the traditional venture regions on the coasts.
2. Reform the regulatory state to bolster startup activity.  When Washington piles on new regulations it is startups who are most adversely affected because these young, high-growth companies do not have the resources to navigate the regulatory state like large companies.  At the same time, government red tape is inhibiting government entities from tapping into venture-backed innovation in fields such as cybersecurity due to challenges with the government acquisition process.
3. Make life-saving medical innovation a reality.  The future has never been brighter in terms of scientific and health care discoveries that are on the horizon.  Venture capital is investing in revolutionary medical innovation and groundbreaking treatments and cures that are aimed at diagnosing, treating, and curing the deadliest and costly diseases.
Unfortunately, medical innovation is at risk unless policymakers adopt modern approaches to development, regulation, and reimbursement for medicine and medical devices.  Progress has been made to streamline the regulatory approval process at the Food and Drug Administration, particularly for novel technologies, but more improvements are needed.  In addition, we need to establish pro-innovation approaches to reimbursement at the Centers for Medicare and Medicaid.
October 21, 2016
What's next for TicketBiscuit after its $5M funding win?
Posted October 20th, 2016 by Birmingham Business Journal
Birmingham software company TicketBiscuit is looking to a new phase of growth, thanks to a $5 million investment from a Tampa-based venture capital and growth equity firm.
Ballast Point Ventures recently confirmed its investment in the Birmingham ticketing software company, which TicketBiscuit CEO Jeff Gale called an "endorsement."
"Investors are smart, especially institutional investors like Ballast Point Ventures," Gale said. "They don't invest in companies that won't be good stewards of their money. I take it as an honor to receive that money and go out to put it to good use."
The deal comes on the heels of funding wins for several other Birmingham companies, a trend local business leaders hope will create a snowball effect and lead to more investor money flowing into the Magic City.
Founded 15 years ago, TicketBiscuit has recorded steady growth and often ranked as one of Birmingham's fastest growing companies. The company processes more than $100 million in ticket sales annually for customers like music venues, festivals and event centers.
Largely bootstrapped since its inception, TicketBiscuit needed the backing of a good capital partner to push it to the next level.
Echoing a familiar refrain of Birmingham tech experts and executives like Innovation Depot's Devon Laney and health care startup Pack Health's Will Wright, Gale said Birmingham companies like TicketBiscuit are hungry for outside capital access like BPV's investment.
"We've got a really great, budding technology ecosystem here," Gale said. "For the longest time, it's been about health care and biotech, thanks to UAB and similar companies, but now we've got a true high-tech startup community in Birmingham."
Tech investment appears to be gaining momentum in Birmingham: Shipt recently raised $20.5 million and GI Partners purchased a majority stake in Daxko.
Ballast Point Ventures recently invested another $5 million in Prepaid Technologies, a Birmingham company with major partners like Visa and MasterCard exploring the emerging wearable tech market.
"I'm really proud to have TicketBiscuit following in the footsteps of Shipt and similar companies in Birmingham to help grow this startup community and outside capital," Gale said. "My hope is that it will get the attention of inside capital."
TicketBiscuit's $5 million investment will fund sales force expansion, marketing efforts and new tech development while the company continues to grow its StateChamps app. The company last year rolled out the software suite targeted for high school and amateur athletics.
TicketBiscuit is eyeing a massive opportunity in this market: Gale says high schools represent the largest ticketing market in the country, with some 500 million tickets sold each year.
"By and large, those tickets are paid for in cash, bought by people standing in line 10 minutes before the event," Gale said.
Gale said high school and amateur athletics continue to use "old school" ticketing because existing modern technology can be too cumbersome and expensive.
Electronic ticketing solutions like Ticketmaster, where you print out your ticket at home and have a bar code scanned at the venue by a door attendant, require back-end support in addition to technology like scanners and employee training.
"It's difficult to let everyone print their tickets at home if they don't have this technology at the gate," Gale said. "Scanners are expensive, flaky, require training and a robust internet connection – high schools don't have these things."
TicketBiscuit hopes to disrupt this market with Share and Tear, new technology that puts digital tickets on consumers' phones. The tickets are authenticated through the StateChamps app: Gate attendants don't have to validate the ticket any further than "tearing" it in the app with a swipe of the finger. People can also purchase tickets in bulk and distribute them digitally to their kids; no more wrangling families to hand out individual tickets at the gate.
Several hundred schools are currently using the technology across the country, in addition to eight state high school athletics association.
Gale said tens of thousands of people have downloaded the app for use, and TicketBiscuit only plans to grow from here.
"It's 2016, and it boggles my mind that the largest ticketing market in the country still operates that way," Gale said. "It's our mission to change that with StateChamps."